other titles...
See also...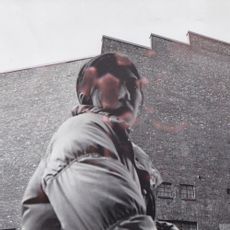 Ennui
Tick Tock
Fever
Warm Chris
Lawn
Passion Babe
She'll Be Coming Round The Mountain
Staring at the Henry Moore
Bubbles
Leathery Whip
Aldous Harding
Warm Chris
4ad
An oblique, lyrical & poetic song cycle that feels like it's from another dimension - timeless in the truest sense.
Harding uses Nico-like delivery, folk sensibilities, & a singular eccentricity to deliver a record that takes pop music to new worlds. Every track here feels like she's uncovering a fresh & inventive pathway to travel down, using the words more for their tonality than their meaning, allowing a form of expression akin to Cocteau Twins' Elizabeth Fraser. It's a sublime piece that shows that like contemporaries Jesca Hoop, Cate Le Bon or Dana Gavanski, Harding is continuing to push through the boundaries of her sound.