other titles...
See also...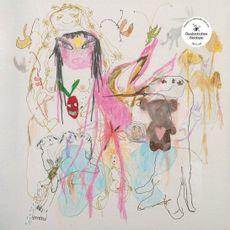 Beatopia Cultsong
10:36
Sunny day
See you Soon
Ripples
the perfect pair
broken cd
Talk
Lovesong
Pictures of Us
fairy song
Don't get the deal
tinkerbell is overrated
You're here that's the thing
BEABADOOBEE
Beatopia
dirty hit
Is it a utopia? Is it a dystopia? No! It's a Beatopia! Beabadoobee lays out an opus for album #2 – 90's radio classics, confessional songwriting & an unerring ear for a tune are the cornerstones of this brave new world.