other titles...
See also...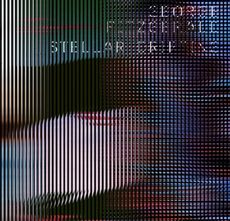 Further and Further
Passed Tense (ft. Panda Bear)
Rainbows and Dreams (ft. SOAK)
Cold
Setting Sun
Cosmonaut Alley
Retina Flash
Betelguese
The Last Transmission (ft. London Grammar)
Ultraviolet
George Fitzgerald
Stellar Drifting
Double Six
Stellar Drifting is 10 tracks of widescreen, futuristic electronic music that's as primed for the dancefloor as it is for glossy-eyed introspection.
With features from the likes of SOAK, London Grammar and Domino's own Panda Bear, Stellar Drifting is George's most ambitious project to date. George keeps his roots deep within the electronic music scene, bringing in pop melodies, club rhythms and other UK dance music elements whilst pushing the boundaries of his sound. Thematically the record incorporates intergalactic utopian narratives; escapism, outer space and utopian vision of the future feature. The term 'stellar drift' refers to the movement of stars - far from being static and eternal, space is constantly in motion, and celestial bodies are changing over time. The album title hints at an otherworldly serenity that might be found within this continual flux. 54rewa The visual elements for Stellar Drifting have been created by designer, David Rudnick in collaboration with digital developer, Chris Shier.