other titles...
See also...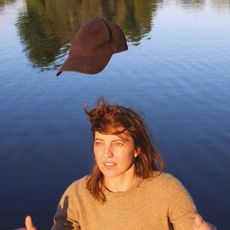 Agreeing For Two
Complicated
Help
Prove Your Good
Conversation
Painted The Room
Sore
Spot Thirteen
Standing Up
Blink
rozi plain
Prize
Memphis Industries
Rozi plain will be playing a show instore on release day - for entry, head here.

on her 5th album (& her 2nd dinked edition), rozi strips things back to their essence to reveal their innate beauty. her singular unaffected vocal, a self-built electric-guitar & cyclical meditative patterns of plucked staccato figures are crafted into a quietly complex & entrancing set of gently askew songs. love her!
rozi has assembled her widest cast of players to create an album that not only preserves the intimacy of her signature guitar-&-vocal sound, but accentuates these moments of calm & explosive emotion, midst a soaring, collective spirit. from the blissful vocals of this is the kit's kate stables & alabaster deplume's soft saxophone on 'agreeing for two', to the call-&-response vocals on 'prove your good'; from the expansive instrumentation & ornately co-ordinated arrangements of help' & 'sore', to the sublime synth celebration explorations of 'painted the room' & the woozy jazz-inflected 'spot thirteen'; there's a sense of togetherness throughout 'prize'. and we're very happy to join in once again.
for fans of: this is the kit / rachael dadd / bess atwell / laura groves / jesca hoop / a.o. gerber