other titles...
See also...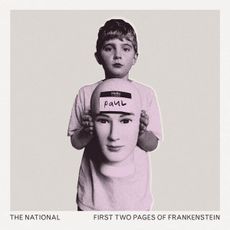 Once Upon A Poolside (feat. Sufjan Stevens)
Eucalyptus
New Order T-Shirt
This Isn't Helping (feat. Phoebe Bridgers)
Tropic Morning News
Alien
The Alcott (feat. Taylor Swift)
Grease In Your Hair
Ice Machines
Your Mind Is Not Your Friend (feat. Phoebe Bridgers)
Send For Me
The National
First Two Pages Of Frankenstein
4ad
The first of two brand new LPs from the baroque pop treasures this year, is a beautifully melancholic affair.
It encapsulates the feeling of an autumnal stroll through your favourite park with an old friend. Lovingly miserable, and a welcome softer addition to their era-defining catalogue.