other titles...
See also...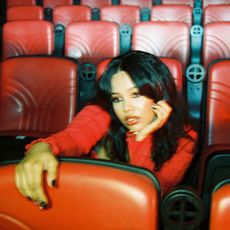 Go
Fight Club
Dance With Me
Paranoid
I Won't Tell feat. Smino
Love Bomb
Tell Me It's Real
Nightcap
Stop The Bleeding
Water
Power

BABY ROSE
THROUGH AND THROUGH
Secretly Canadian
Sonically, the album see's Rose carving out a lane for herself that is unrestricted by genres and showcases her extraordinary range as a skilled singer, songwriter and executive producer.
Paired with her once-in-a-lifetime voice, 'Through and Through' will exist like nothing else in music right now.