other titles...
See also...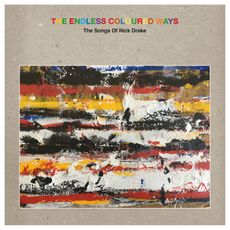 Voice From A Mountain (Prelude)
'Cello Song
Hazey Jane II
Saturday Sun
Road
From The Morning
Place To Be
Three Hours
Parasite
Time Has Told Me
One Of These Things First
Northern Sky
Black Eyed Dog
Road (reprise)
Poor Boy
Which Will
Harvest Breed
I Think They're Leaving Me Behind
Pink Moon
Time Of No Reply
River Man
Free Ride
Fly
Day Is Done
Voice From A Mountain
The Endless Coloured Ways: The Songs of Nick Drake
various artists
chrysalis records
One of the best concepts for an album that we've come across in quite some time – the timeless songwriting of Nick Drake has been reborn through some of today's finest artists, including the likes of Fontaines DC, John grant, Bombay Bicycle Club, Nadia Reid, & Aldous Harding.
a collection of songs by legendary singer/ songwriter, Nick Drake, performed and recorded by over 30 incredible artists from a range of different backgrounds, genres, age groups and audiences. From Fontaines D.C to Guy Garvey, and Aurora to Feist, each artist has offered their own incredible take on a timeless classic. There's a huge list of artists that have come together to make this magical record happen, including Let's Eat Grandma, Bombay Bicycle Club, Aldous Harding, Emeli Sande and Ben Harper, just to name a few.

The indies only bundle includes an exclusive, previously unheard and unreleased recording of Nick Drake covering Bob Dylan's "Tomorrow Is A Long Time"!