other titles...
See also...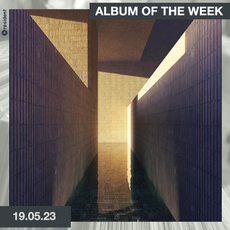 Love Theme (4K VHS)
Drag [Crashed]
Pinking Shears
Injury Detail
Mosaick
The Driving Rain (18)
2 Stripe
Iron Maiden
Peach Fuzz
(?>?<)? :??:*:??'?,??:*:???'? (Crystal Aura Redux)
Sensitivity Training
Mandy, Indiana
I've seen a way
FIRE TALK RECORDS
We've been waiting for a hot minute to finally be able to pour all over our enthusiasm for this shop favourite into their debut album.
Marrying live drums with cacophonic industrial synths & atmospheric samples, all prowled upon by valentine caulfield's monochrome, french vocals, it's a sinister, yet gripping experience.

Recorded in caves, crypts, and shopping centers, Mandy, Indiana's debut album 'i've seen a way' is everywhere at once; painstakingly crafted, they thrive in the unexpected - and the resulting album sounds like nothing that has come before it. Gilla band's Daniel Fox mixed several of the tracks on the album alongside Robin Stewart (Giant Swan) and the album was mastered by Heba Kedry (Ryuichi Sakamoto, Bjork).

Like Thomas Bangalter locked in This Heat's Cold Storage fridge studio with Special Interest for a weekend, keeping their setup minimal for maximum effect. Buried found sound samples, sprawling percussive experiments are arranged via oblique references to film soundtrack strategies and experimental video games.. "We take inspiration from films where the language of cinema is disrupted," explains Fair, who takes Julia Ducournau's narrative detournements as a key influence. "We want to alter textures, create clashes, and craft those moments when what you're expecting to happen never comes - by subverting expectations you keep an audience on its toes."