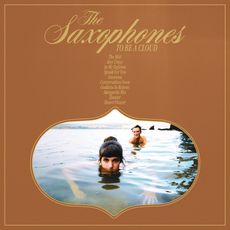 The Mist
Boy Crazy
In My Defense
Speak For You
Savanna
Conversation Soon
Goddess In Repose
Margarita Mix
Hunter
Desert Flower
The Saxophones
To Be A Cloud
Full Time Hobby
their nocturnal third's cyclical nature looks at love (fostering and growing familial and romantic feelings that eventually transform and fade with time), art and passing creativity, and self-reflecting as they consider the lifecycle of raising their two young children.
Written in their family home between calm moments once the kids had gone to bed, To Be A Cloud is attuned to the peaceful bay of Inverness, California where Alison's family has lived for several generations. "It's where we are most at home and creative," Alexi says. "There, the ocean and nearby beaches are endlessly inspiring".

The album itself was recorded at Phil Elverum's (The Microphones, Mount Eerie) Unknown Studio in Anacortes, WA last autumn. A former Catholic church where the pair lived during 24/7 recording sessions, time was no object as they experimented and developed the sound of the record. Its magical setting and ample space provided natural acoustics for Alexi's arresting vocals which were recorded live to 24-track tape, suspending them in an ambiguous historical and chronological context between analogue and digital. Enhanced by Alison's percussion alongside the bass and keys of Richard Laws, together they made the most of the studio's many instruments which fill out and bookend their exploration of the billions of years of evolution that have led to this moment in time.