other titles...
See also...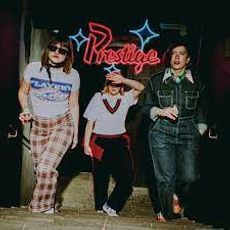 Intro
True Love
Up
Everybody's Saying That
Love Is Enough
Hold Tight
Begging You Now
Easy
Tell Me
Wanna Dance
Space Song
Give Me Your Love
girl ray
Prestige
MOSHI MOSHI
Bringing the smouldering disco sound of summer nights into our lives just when we need it the most, Girl Ray pair hip-dipping rhythms with perfectly realised pop choruses resulting in a record chock-full of earworms.
"Prestige is a modern pop masterpiece" - Paste 'Prestige' takes the shambolic charm of their debut and the indie-fied R&B of 'Girl', and injects it with a booster shot of Hi-NRG eighties disco pop.