other titles...
See also...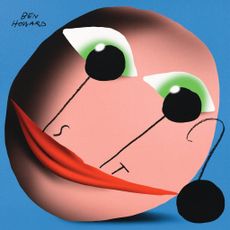 Could Not Make It Up

Walking Backwards

Days of Lantana

Life In The Time of Captivity

Moonraker

Richmond Avenue

Interim of Sense

Total Eclipse

Spirit

Little Plant
Ben Howard
Is It?
island
>>> this is not the page for instore access, the instore has completely sold out <<<

if you've never paid attention to ben's work before - now feels very much like the time to address that - 'Is It?' is a lush, sonically splintered, more experimental album which captures Howard working through moments of seismic shift, taking him into territory we'd more naturally associate with Orlando Weeks or Mark Hollis.
The songs range from the peaceful quotidian 'Days of Lantana', to cut up samples and driven beats of 'Walking Backwards', the former's pitched and warped Linda Thompson chorus reminiscent of Malcolm Mclaren´s 'Madame Butterfly'.

'Moonraker', a song about climbing in the Guadarrama mountains touches on the meditational, while in the cyclical 'Richmond Avenue' Howard talks of shared childhood moments with his father.
There are colourful, left-field production choices throughout- a staple of Bullion - but with a twist
"We really bonded over records in the studio" he says. "Nathan has an incredible ear and catalogue of sampled beats and rhythms which quickly became the bedrock…There were contributing factors also. Our mainstay drummer Kyle lives in Seattle and as we made the record on the fly we just leaned into drum-machine world, and really left almost all of that side of things up to Nathan."
"We also did a session at Real World Studios and put most of the record through an echoplex".
That session featured additional instrumentation from Raven Bush (violin, viola) and Mick Mcgoldrick (flute, Eileen pipes) as well as Howards mainstay band of Mickey Smith (Bass, guitars, percussion) R.D. Thomas (synths, keys, harmonium) and Nat Wason (guitars).
"It's actually mostly a guitar record, but there are some nice additions. We bought an old harmonium at the beginning of the trip which made its way onto most tracks. I was very much stuck in stuttered delay and synth led guitar patterns. Mick McGoldrick came in to play on Richmond Ave and straight away played Liam O´Flynn lines from the Mark Knopfler record 'Cal' which is a long favourite of mine and a big connection to my Dad who had it on tape. That was a beautiful moment, perhaps one of my favourites moments in the studio ever."
"It was a refreshing way to record, unweighted by the past"
The change is evident on 'Is It' - an album which represents a further creative evolution from an artist known for never repeating himself throughout his already-storied career.
¨I was so aware of the overwhelming information coming from everything, almost like my brain couldn't filter what was happening and had to start again. So we just pushed forward, lyrically it seems obvious to me in parts, It's about sitting there wondering what the hell is going on."
Yet with each listen it feels like more than that. A characteristically onion-layered record which rankles like a series of questions, or a series of vignettes throughout Howard´s life, perhaps best distilled in the whirling chorus on ´Spirit´.
'What's mine anyway?
My feelings seem to be arranged.
What´s mine anyway?
Spirit? Is it?´
'Is It' stands quite starkly on it's own, buoyed by the circumstances of its creation. "Just to be playing music in the studio felt like a real privilege and a luxury," says Howard. "It was probably the best studio session we've ever had."