other titles...
See also...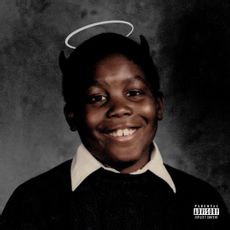 1. Down By Law (ft. CeeLo Green)

2. Shed Tears (ft. Mozzy & Lena Byrd Miles)

3. RUN (ft. Young Thug)

4. N Rich (ft. 6LACK & Eryn Allen Kane)

5. Talk'n That Shit!

6. Slummer (ft. Jagged Edge)

7. Scientists & Engineers (ft. Andre 3000, Future, & Eryn Allen Kane)

8. Two Days (ft. Ty Dolla $ign)

9. Spaceship Views (Curren$y, 2 Chainz, Kaash Paige)

10. Exit 9 (ft. Blxst)

11. Something For Junkies (ft. Fabo)

12. Motherless (ft. Eryn Allen Kane)

13. Don't Let The Devil (ft. EL-P & thankugoodsir)

14. High And Holy (ft. Ty Dolla $ign)

15. Yes

16. Maynard Vignette (ft. T.I., JID, & Jacquees)

17. Get Some Money

Killer Mike (run the jewels)
MICHAEL
loma vista
The Jewel runner goes back to his solo roots and his roots in general for this highly personal and deeply soulful release - for every banging beat, there's a tearjerker just waiting round the corner.
his first batch of solo material since his breakout solo album 'RAP Music' in 2012 and the most comprehensively autobiographical work he's presented to date; musically and personally. Killer Mike gets recognised for many things - being an Outkast protege, a member of rap powerhouse Run The Jewels, one of Atlanta's biggest advocates, a Bernie Sanders whisperer, and, perhaps most importantly, a voice of reason in an increasingly insane world. Some might know one or two of those sides of Mike, but he is finally ready to introduce the world to the totality of Michael Render, a lifelong rap fiend whose consciousness is steeped in the sounds of community that raised him - multiple eras of southern rap flows, Sunday church service, and barbershop discourse.