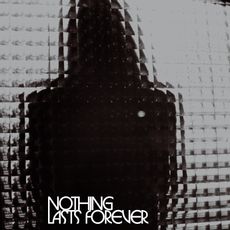 Foreign Land
Tired Of Being Alone
I Left A Light On
See The Light
It's Alright
Falling Into The Sun
Self-Sedation
Middle Of My Mind
Back To The Light
I Will Love You
TEENAGE FANCLUB
Nothing Lasts Forever
PEMA RECORDS
this beautifully rich and melodic album is the sound of a season's end, of the last warm days of the year while nights begin to draw in and thoughts become reflective and more than a little melancholy.
That reflection is everywhere on the record, whether on the autumnal folk rock of 'Tired Of Being Alone' that repositions Laurel Canyon to somewhere deep in the heart of the Wye Valley, the William Blake quoting 'Self-Sedation' or on the song that preceded 'Nothing Lasts Forever''s completion, last year's 'I Left A Light On', where a spark of hope is kept alight at the end of a relationship.

The band recorded 'Nothing Lasts Forever' - Blake, McGinley along with Francis Macdonald on drums, Dave McGowan on bass and Euros Childs on keyboards during an intense ten-day period in the bucolic Welsh countryside at Rockfield Studios, near Monmouth in late August. You can hear the effect of that environment on the record - it's full of soft breeze, wide skies, beauty and space.

One of the most striking lyrics on the record is on the closing track 'I Will Love You'. A gorgeous seven minute almost Kosmiche acoustic daydream drone, it looks to a point beyond the fury and polarisation of our modern discourse, to a time when "the bigots are gone/after they apologise/for all the harm that they've done". Looking for positives while faced with the grim realities of the 21st century feels very Teenage Fanclub - a band who've been a force for good for over three decades and who can effortlessly turn melancholy into glorious, chiming harmony.